Key Metric Software is proud to announce Permissions Reporter v4 - the latest major version of our award-winning NTFS permissions reporting software for Microsoft Windows. There's a lot to talk about, so let's get to it.
Visualize
File System Permissions
Let's start out with a quick peek at the user interface enhancements in Permissions Reporter 4. In the screen capture below, we're using one of the available dark themes (there are multiple dark and light theme variations).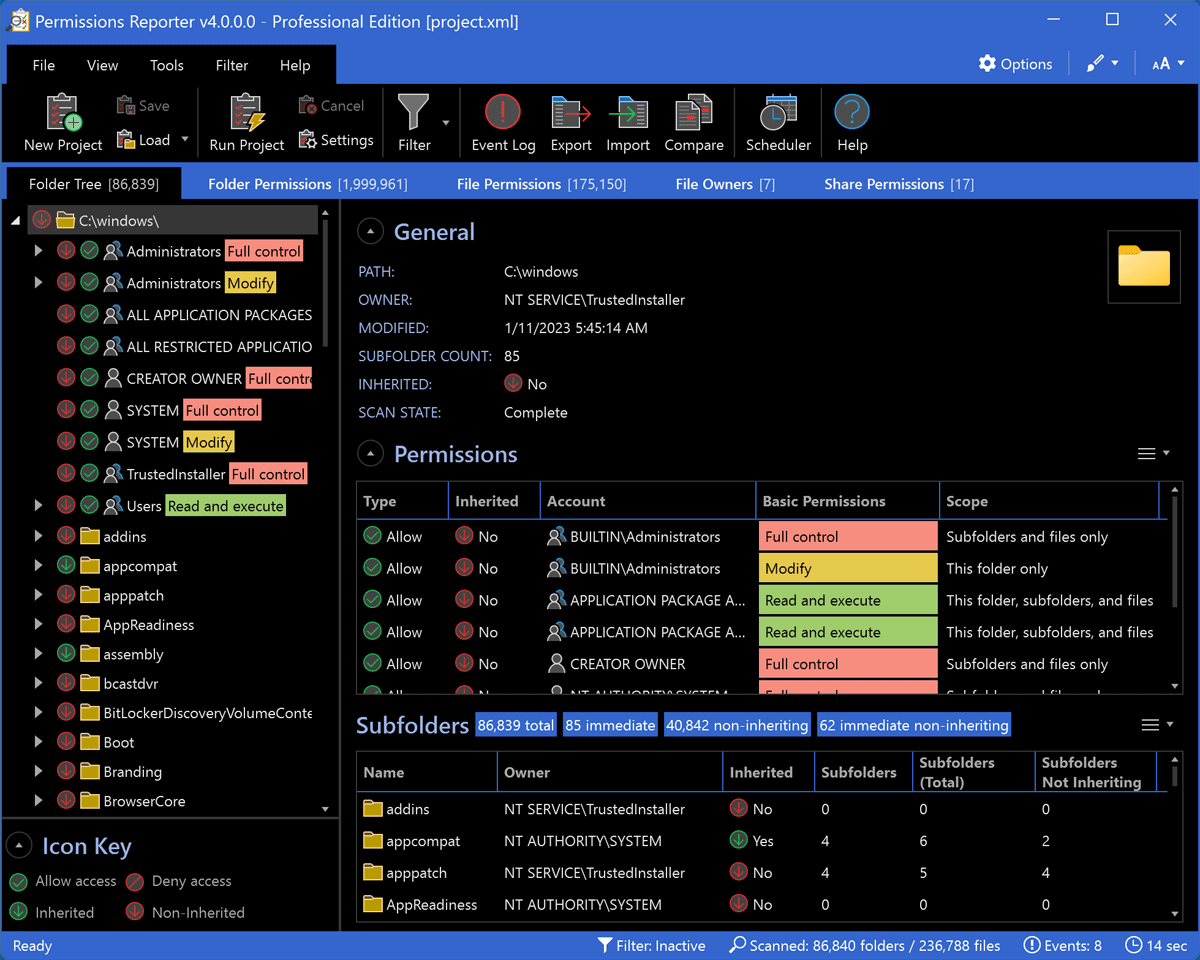 These enhancements aren't just for show. The layout of the Folder Tree view has been overhauled to make it easier than ever to visualize NTFS file system permissions with new icons, improved indicator alignments, and enhanced use of colors. Each theme has varying levels of contrast and light exposure to suit your preferences.
All with more speed and responsiveness than ever before.
Permissions Report

Filtering

Filtering features are an essential part of Permissions Reporter's core value proposition. They can be used to validate the privileges of specific users and groups, find breaks in permissions inheritance, detect over-exposed folders, and much more.

For Permissions Reporter v4, we've greatly enhanced the post-scan filter editing experience. Post-scan filters can now be managed and applied from a floating window that remains open until you close it. This allows you to apply, clear, load and save filters iteratively - and with much greater efficiency.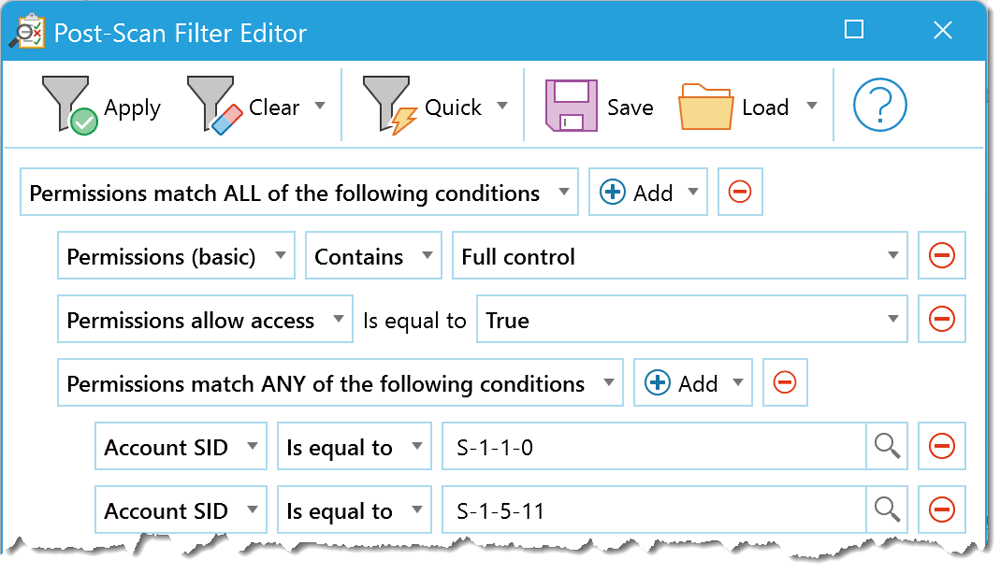 We've also extended the power of Quick Filters, which now cover a broader range of scenarios while also being easier to access through a new post-scan filter editor toolbar.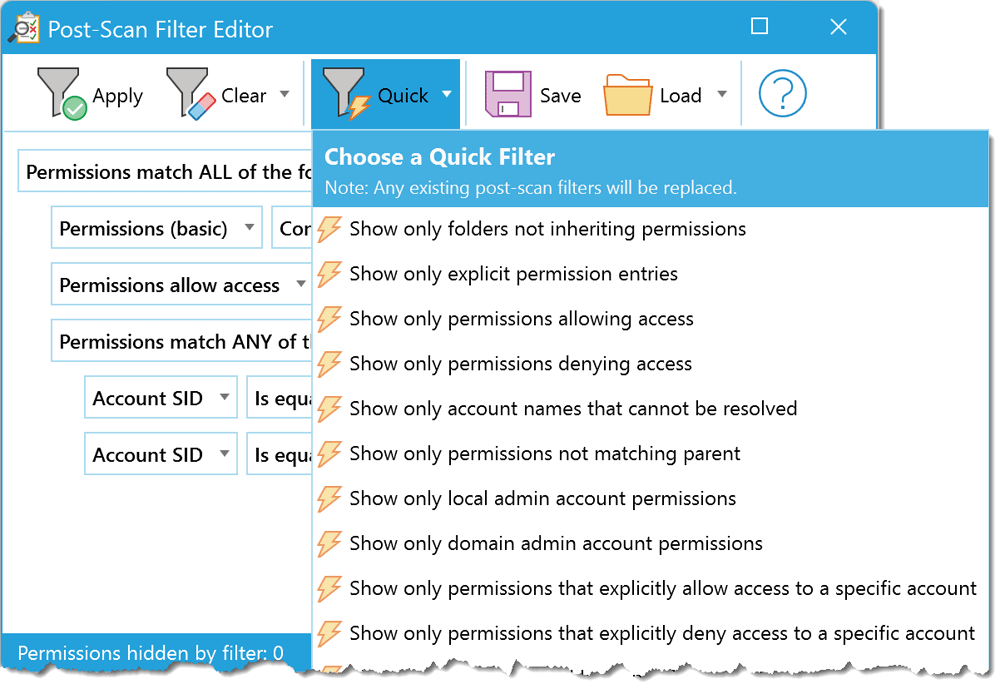 Permissions Data

Export

Permissions Reporter 4 offers a broad range of improvements to permissions report data export features, making it easier (and faster) than ever to capture and share critical file system security information.
Excel exports are now written incrementally (directly to file) to limit memory usage..
Excel exports now overflow folder and file permissions into new worksheets when max row counts are exceeded.
The performance of Excel exports has improved substantially.
Added data export option that controls the exclusion of empty groups.
Added ability to use semicolon (instead of comma) to separate CSV fields during exports.
Data exported as CSV now includes a UTF-8 byte order marker.
Active Directory

Property Viewer

Permissions Reporter 4 includes a convenient, filterable active directory property viewer, providing you with quick access to account details such as creation and modification date, group membership, and much more.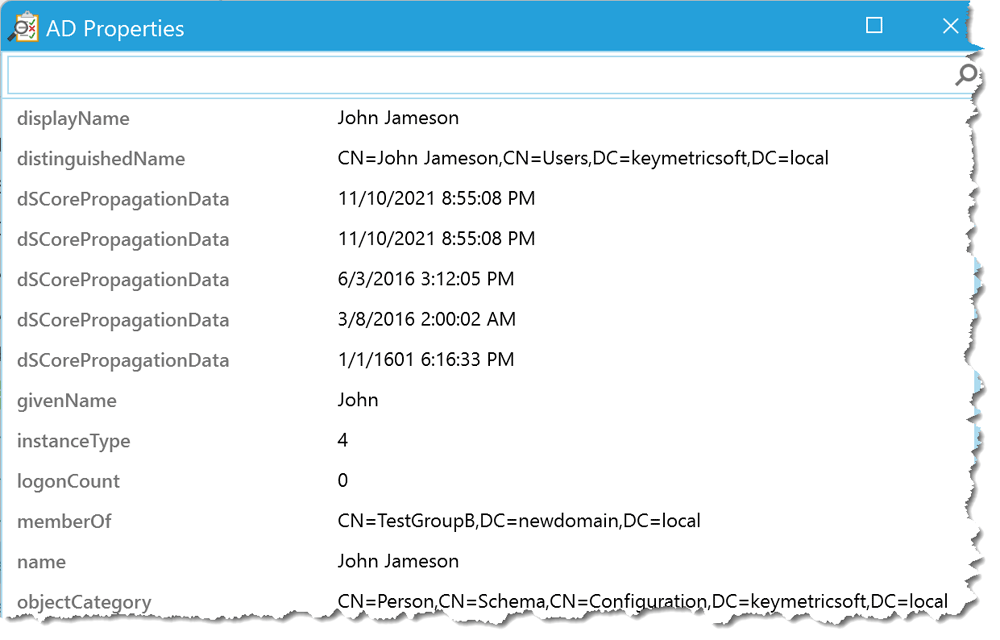 Additional

Improvements
Added an Active Directory property viewer to account detail view.
Expanded group members now indicate whether they are direct or nested members.
Users can now remove folder nodes from the report via tree view context menu action.
Improved analysis performance for most project configurations.
Added inheritance indicator to file differential permissions listing.
File owner treemap view now uses selected theme colors.
Added quick filter that shows only enabled accounts in permissions and group members.
Added quick filter that shows only permissions granting full control to everyone.
Added quick filter that excludes well-known security identifiers.
SID exclusions via the permissions node context menu now also target group members.
Local and mapped network drives can now be added to new project folder list by default.
There are no longer any known limits on filter rule nesting.
Post-scan filter editor can now remain on screen and be used iteratively.
Post-scan filter editor window position and size is now retained between uses.
Post-scan filter configuration is now persisted between program runs.
Improved adaptation to font size selection in numerous areas of the UI.
Permission tree node context menu filter actions now target the post-scan filter.
Users can now toggle visibility of the file and share permissions summary footer panels.
Improved presentation of path history drop-down controls when they are empty.
Added support for specifying start path when triggering comparisons from the command line.
Bug fixes and other minor improvements...