For Permissions Reporter v2, several major (highly requested) features have been introduced that greatly improve the overall utility and functionality of the product. Let's take a closer look at these new, game-changing capabilities.
Permissions Report Filtering
Permissions Reporter 2 now offers advanced permissions report filtering capabilities, allowing you to find exactly what you're looking for while excluding information that is not of interest to you. Filters can be applied either at scan-time (when defined at the project level) or post-scan (after the report is generated) to produce exactly what you need, when you need it.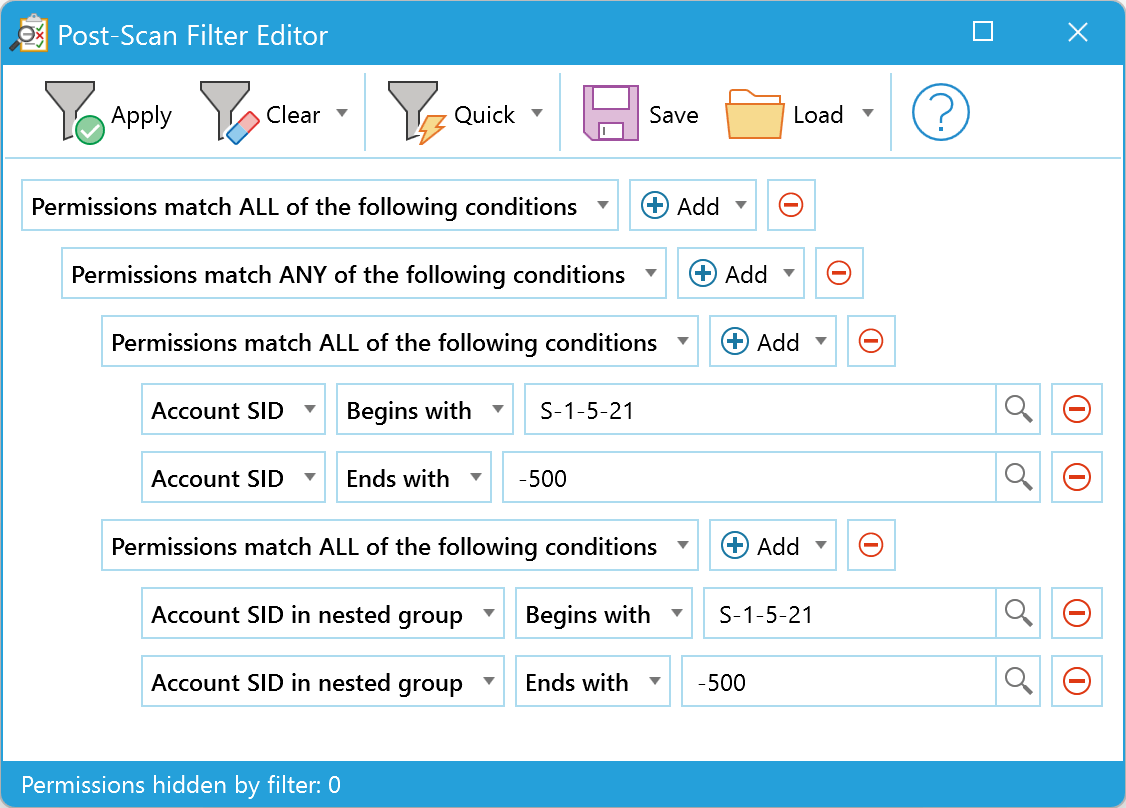 Filter usage examples:
Report on permissions not conforming to your company's security policies
Report on folders with permissions assigned to accounts that no longer exist
Exclude specific accounts and permissions by name or security identifier
Report on accounts that are specifically allowed or denied file system access
Much more!
Group Member Expansion
Permissions Reporter 2 has the ability to display group members in its folder permissions reports (both the tree and table report views). Users have the option of viewing both direct and nested group members.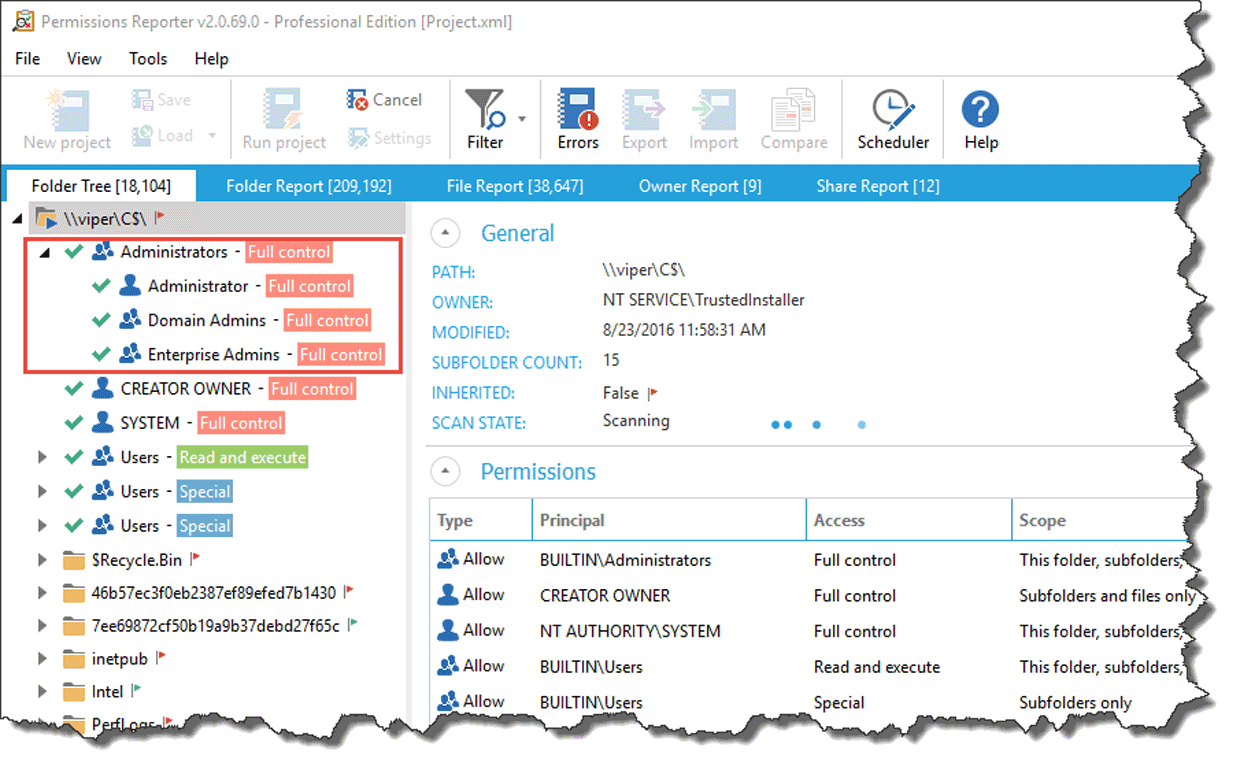 Group members are also shown in the "flat" Folder Report view, and are included in data exports.
Compare NTFS Permissions Reports
Permissions Reporter 2 offers a powerful new report comparison feature that allows you to identify the changes between two NTFS permissions reports. Quickly see what's changed between two points in time.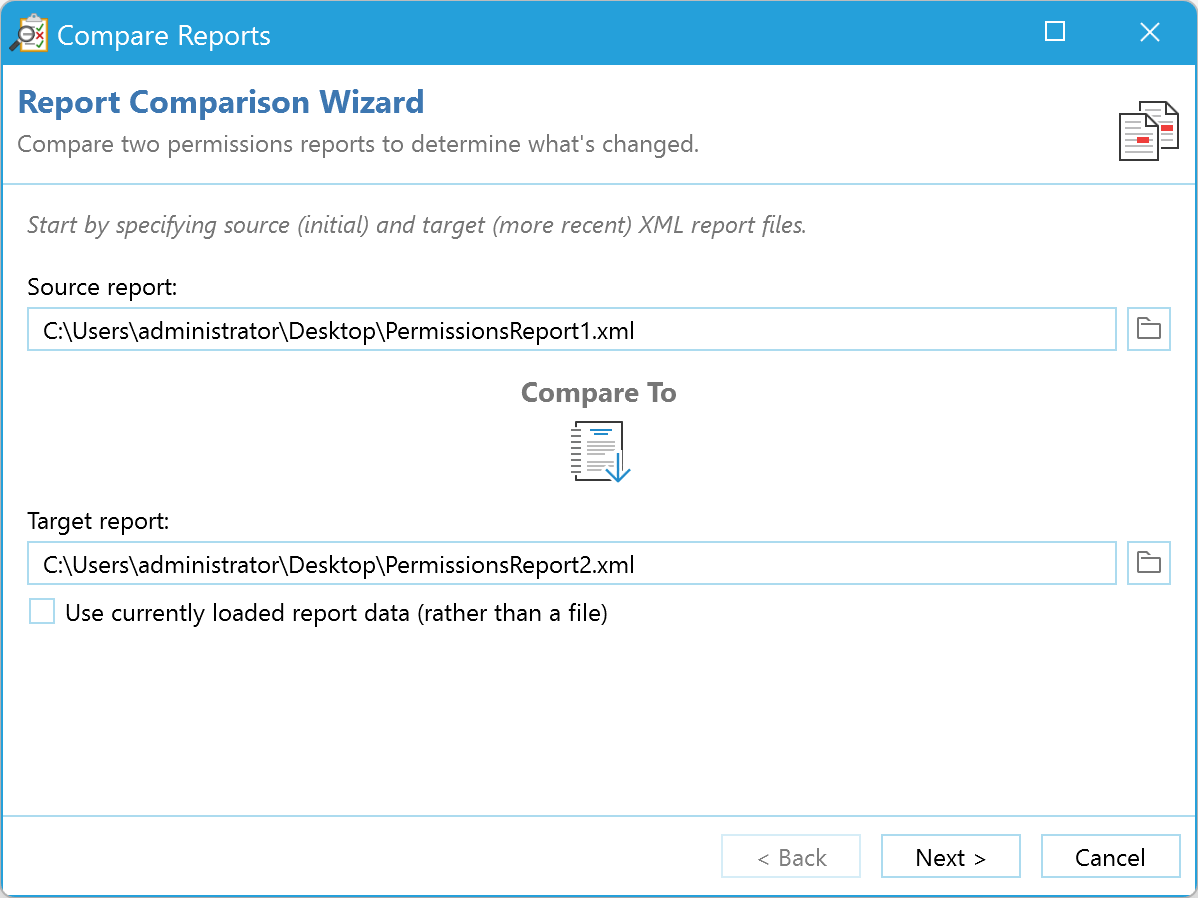 Additional Improvements
Added an "Analyze with Permissions Reporter" shortcut for folders (and drives) within the Windows shell.
XML export and import functions have been updated to include group member data (when enabled).
Excel export now includes an optional sheet that contains group membership (linked to from within the folder report).
Excel export basic permissions column is now colorized.
Excel export now splits the header row so that it stays on-screen during scrolling.
File report now participates in filtering operations (honors filter visibility associated with parent folder).
Memory management has been improved and overall working set footprint has been reduced.
Permissions report data export and import operations can now be canceled.
Data import tool now allows user to specify whether file, share, and owner report data is imported.
Improved event logging throughout all application areas.
XML permissions exports now include a report creation date/time stamp.
Various bug fixes and minor feature enhancements.